Bulgaria is one of our favorite destinations.
It's cheap, beautiful, easy to explore and has enough quirks to make it stand apart from even its Balkan neighbors.
Located between Romania (to the north) and Greece And Turkey (to the south), Bulgaria is also a great road trip destination, with winding routes that criss-cross the Balkans — named from the Cyrillic word for "old mountain" — until the mountain range crashes into the Black Sea. Sofia is the capital, but the appeal comes in its smaller villages, with cobblestone roads and stone-slab roofs and an ongoing penchant for making crafts.
We've been several times — whether driving Soviet cars, shooting documentary footage, or writing guidebooks — and picked up some opinions on a still mostly off-the-radar highlight of Southern Europe.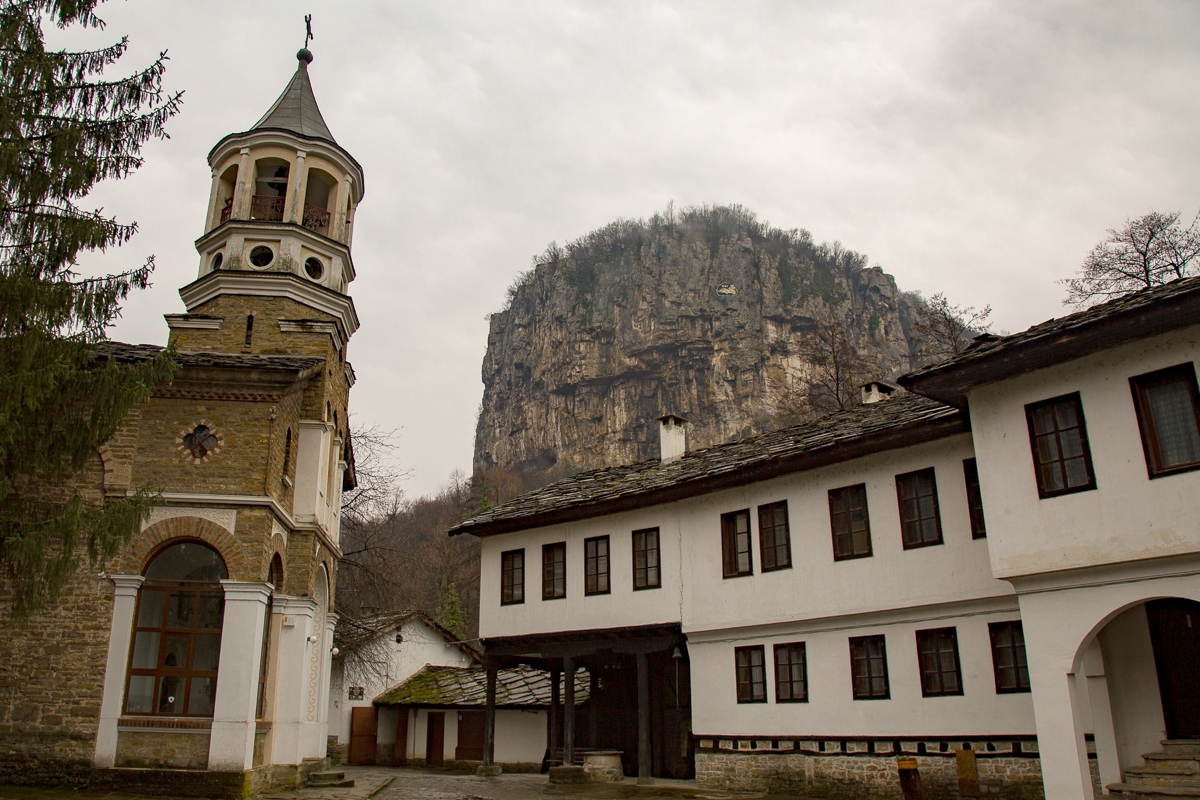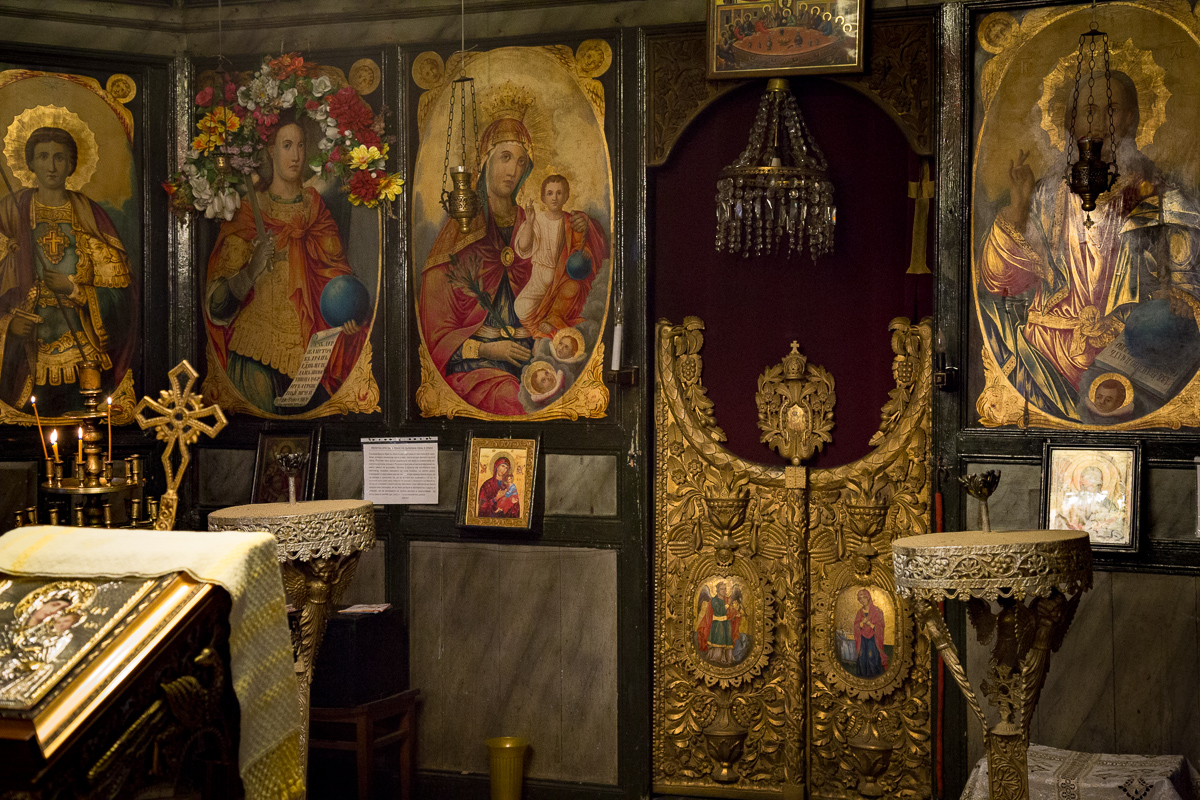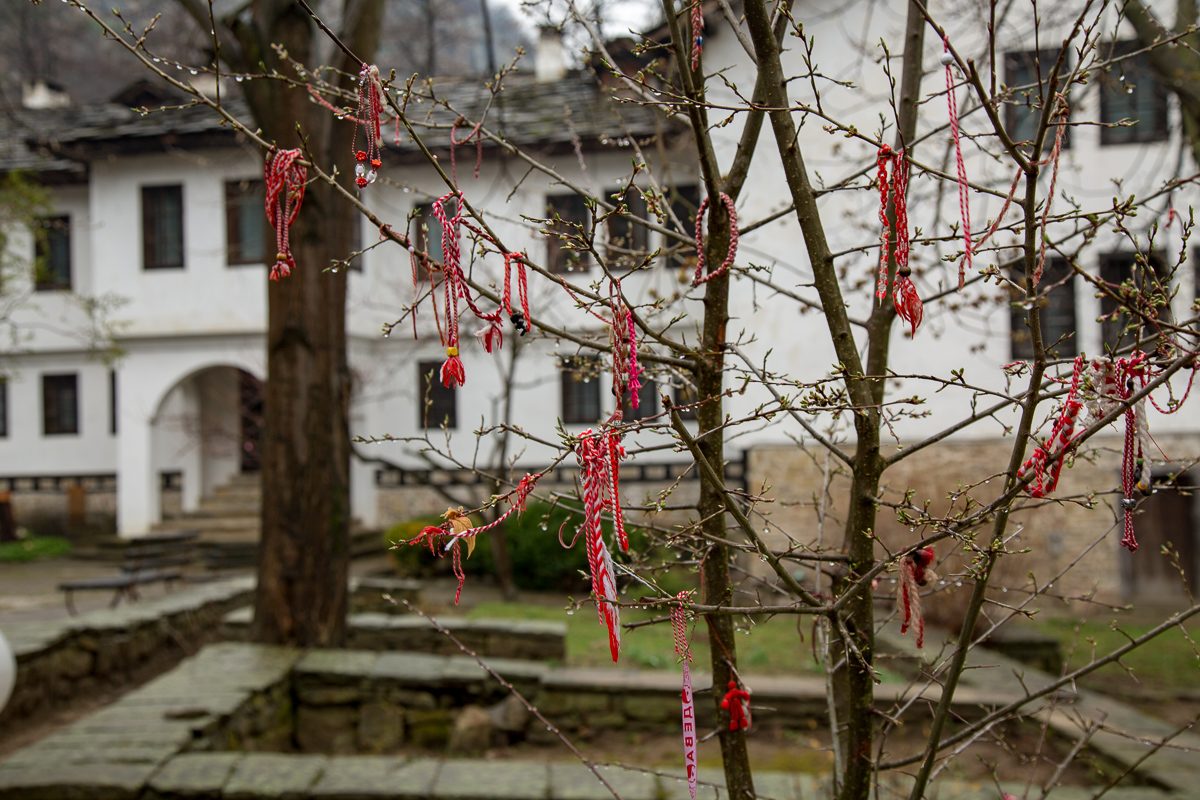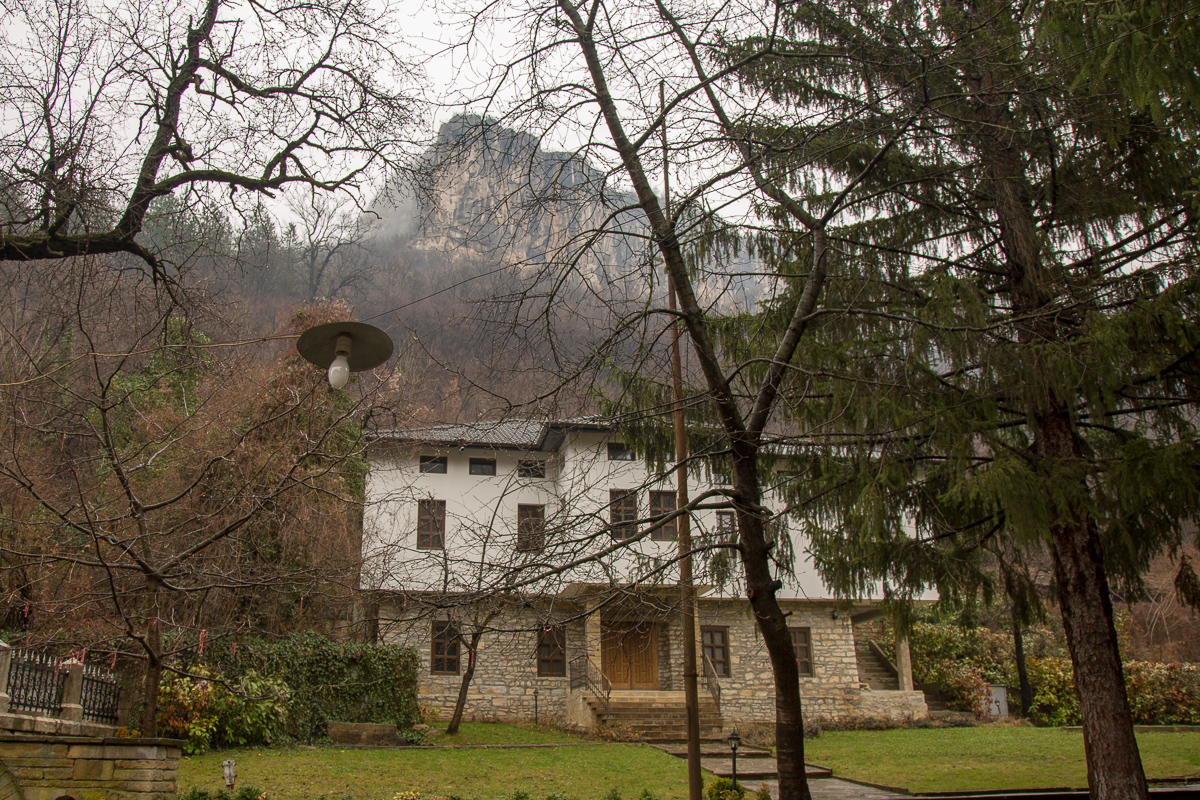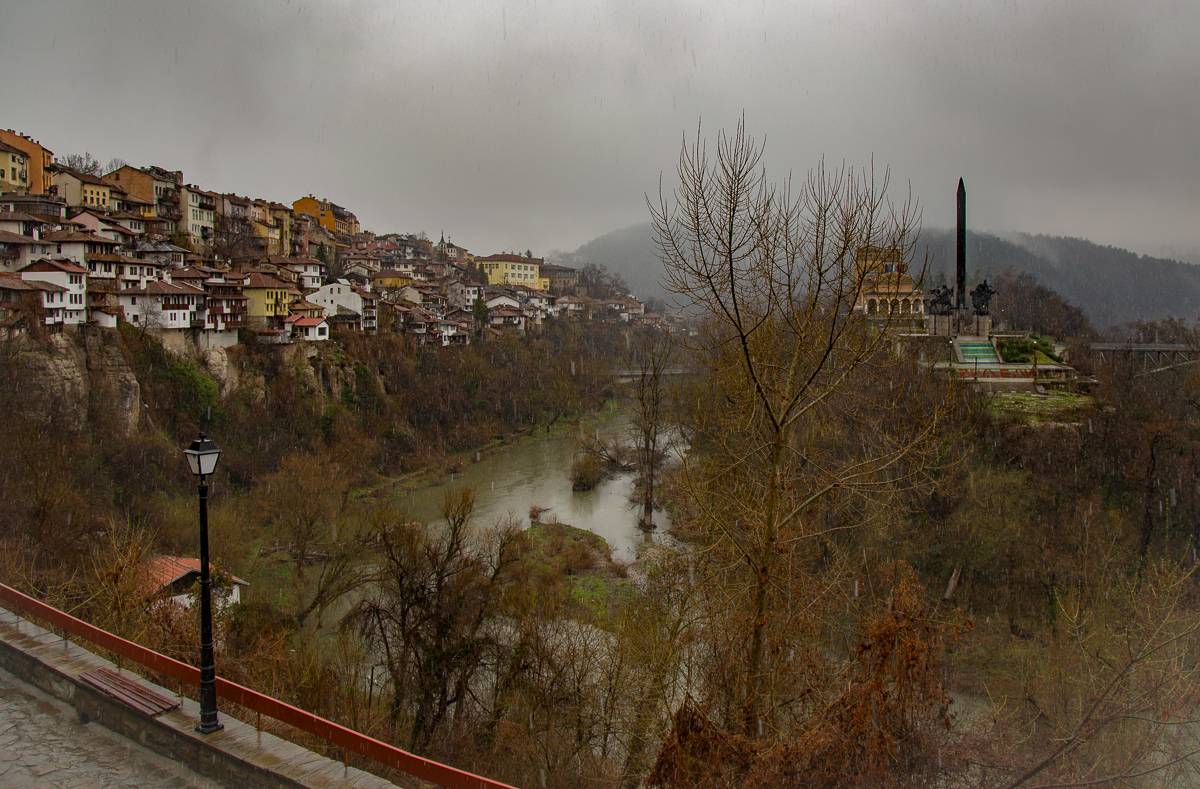 THE BIG FOUR: WHERE MOST VISITORS GO
Pretty much all visitors to Bulgaria stick with one of these four areas, all with their own virtues:
SOFIA. A mostly gray, mostly modern capital below the gaze of Mt. Vitosha. Some visitors "check off" Bulgaria from their travel list after a couple days here, and move on. Often they leave with a shrug. It works when you search out bars and restaurants and not fuss as much over "big attractions."
PLOVDIV. A cute, lively university city on the Thracian plains, Plovdiv is littered with Roman ruins, notably a full amphitheater in its cobbled Old Town.
VELIKO TÂRNOVO. The Bulgarian capital in the 12th century, Veliko is a small town on a hilly river gorge. Plenty of tavern-style places to eat, along with a sprawling Tsarevets Fortress that lights up at night. Daytrips from here can fill days. Nearby Tryavna, for example, is a streamside village with 19th-century kâshta tavern inns/restaurants. Its birthday is March 22nd, same as Robert's.
BLACK SEA. Varna is the main city on the water — and a fun place to spend a couple days. Nesebâr and Sozopol are historic towns with Greek and Thracian roots. But avoid Sunny Beach, the main resort area.
OUR FAVORITES: WHAT MOST VISITORS MISS
SHIPKA PASS. A monument marks the pass where Bulgarian/Russian forces rebuffed the Ottoman Army in 1877. Locals finish a climb by trying buffalo milk at the base. The nearby Buzludzha is a bizarre communist party pavilion that now looks like a vandalized UFO. (Access has never been official — you used to be able to enter via a hole, amazing exploring inside of chipped mosaics and valley views). This can be done, with a rental car, driving between Veliko and Plovdiv.
BELOGRADCHIK. The whole forgotten "pinkie" of Bulgaria's northwest is one of the least-explored pockets of the Balkans. This fortress, with roots linked to Roman times, positively looks out of Lord of the Rings. Animated rock formations jut up behind fortress walls.
MELNIK. Wine is big in Bulgaria. Melnik, a tiny village near the Greek border south of Sofia, is famed for selling heaps of it. There's hikes over sandy "pyramid" hills to nearby monasteries. One hillside is home to a famed six-finger vintner's cave where you can get a glass to sip and take in the view.
SHUMEN'S WEIRD MONUMENT. It's not for everyone. But Shumen's Creators of the Bulgarian State Monument celebrated Bulgaria's 1300th birthday in a very communist-era way. Built in 1981, it features eerie cubist-style figures peeking out from between enormous stone slabs atop a mountain.
HEAVY METAL TOWN. Kavarna looks like a scrappy coastal town on the Black Sea coast. Until you look closer and find giant murals of Uriah Heep and Billy Idol on the sides of socialist-era housing blocks. Over a decade ago, a mayor ran on a "heavy metal" ticket and transformed the town by creating one of the biggest metal concert events in Eastern Europe.
TEN QUICK QUESTIONS
On Bulgaria's appeal:
BIGGEST HIGHLIGHT. Veliko Târnovo, the old capital on a snaking river, with its own citadel and day trips to monasteries, old Roman roads and waterfall swimming holes.

FOODIE BULGARIA. There are two types of Bulgarian food: pizza and Bulgarian food. The latter, often served in charming tavern-style inns, is fresh and good, with many grilled meats and salads like the ever-present shopska (cucumber, feta cheese, onion, tomato). But the key for foodie-types is the wine. The god of wine, Dionysus, was born near Kârdzhali south of Plovdiv. Some national grapes — like the mavrud – are unique to Bulgaria. And Melnik's wine is said to be "hangover-free."

NATURAL BEAUTY. The Balkans are gorgeous.

VALUE. Bulgaria's cheap. The wine runs the same as water.

LOCAL LIFE. Easy. It begins with a stand-up espresso and hot banitsa (cheese-filled pastry) for breakfast.

BULGARIA DID THAT? Bulgarians created the Cyrillic alphabet. Older folks shake their head "yes," and nod "no." (Just say "da ili nye" — yes or no — if you're confused.)

BIZARRO JOY. Buzludzha is an old communist meeting hall that resembles a UFO at the top of Shipka Pass (see "Shipka Pass" above). It's a beautiful, surreal spot to see on a drive between Plovdiv and Veliko Târnovo.

BEST FILM SETTING NOT YET IN A FILM. Belogradchik. A fortress surrounding huddle rocks resembling faceless people looks more Middle Earth than Lord of the Rings.

BULGARIA'S HERO. Vasil Levski, a 19th-century rebel integral to early efforts to wrestle out independence from the Ottomans, has a rock band and soccer team named for him. You see his likeness everywhere, usually linked to a photograph of the leader young. Like Che, he never made it to adulthood (he was executed in 1873). Here in modern Portland, Robert found a framed portrait of his likeness — and bought it for $100. It's titled If Brooms Had Dreams... We still ponder its meaning.

BRAGGING POINTS. In terms of worldly travels, Bulgaria offers you 6 to 8/10 points. Going at all gets you six. Once you leave the "main four" you'll get more.
SUGGESTED ITINERARIES
First-time Bulgaria in 3 Days:
This is a bit busy, we admit. But if you'd like to pack in a couple experiences in a short period, this is what we'd recommend:
Veliko Târnovo. See the Fortress, eat on Shtastlivetsa restaurant's balcony for river gorge views. Stay in private room at tavern-style Hostel Mostel near the fortress.

Daytrip to Tryavna, by rental car, to shop at local crafts shops and get a leather craftsperson to make you a Bulgarian belt. En route back, drop off at the 19th-century Dryanovo Monastery wedged between cliffs; a short trail reaches Roman road ruins just above. Also ask at Mostel about waterfall swimming holes. Or press on the Shipka Pass.

To Plovdiv. Regular buses take four hours. Visit the 2000-year-old Roman amphitheatre and 19th-century homes in the cobblestone walkways around Old Town. Check out art. (Plovdiv hosts many art events, including Process Space Art in May 2018.) Stay up late, following students to bars, and getting kebabs in central alleys.
First-time Bulgaria in 7 Days:
Start in Sofia. Go to market, fill water bottles at public springs by mosque, get your first shopska salad.

Drive to Veliko. Wander along gorge. Go to fortress.

Daytrip from Veliko to Tryavna, monasteries, Roman roads.

Drive to Shumen. Get buffalo milk at pass, visit Buzludzha (the "UFO building") and Thracian tombs below the pass. Continue to Nesebâr, stay in seaside UNESCO site, eat fish on a balcony. Or to Sozopol, another historic town with boat trips to the sea. (The former has inns in the historic area, the latter does not.)

Day on the seaside.

Drive to Plovdiv in about four hours. Stay in Old Town, see amphitheater.

Drive to Sofia in two hours. Party in Student Town.
Show-off Bulgaria in 7 Days:
Very few visitors do this. It'll score you some cocktail party talking points once you're home.
Start with a day in Sofia.

Take the morning five-hour train to Vidin in northwest. Touch the Danube from the city center riverwalk. See synagogue ruins en route to nearby 10th-century Baba Vida fortress.

Bus to Belogradchik in 75 minutes. Hike on the rocks of Belogradchiski Stali surrounded by a Roman/Bulgarian/Ottoman fort that looks like Middle Earth.

Return to Sofia by the morning train. Rent a car. Drive south to Rila Monastery to overnight with the monks.

Drive south alongside the Rila Mountains to Melnik, near the Greek border. A six-fingered vintner has a cave on a hillside you can buy cheap wine — or stick with wine in little inns or those sold roadside in empty water bottles. The red wine here is considered "hangover-free." Prove it.

Drive into the Rhodope Mountains on backroads to the east, stay in tiny Shiroka Laka, three hours' east. There's a traditional music school here. Drop by to see students learn the gaida, basically the Bulgarian bagpipe. Shiroka Laka has a fun clickety-clackety name that's fun to say (sha-ROCK-a LUHK-a).

Drive on to Plovdiv, for a final night amidst Roman ruins, Old Town cafes and kebab shops.
THE WORST OF BULGARIA
BEACHES. Sorry, but it's the beaches. Beaches of Bulgaria get acclaim, but remain a question mark in appeal because of shockingly over-developed, condo-crammed resort "towns" like Sunny Beach. Don't go there. If you must get beach time, find better beach space by looking south toward the Turkish border. Sinemorets has some nice golden-sand beaches with minimal development. The coastal scene, meanwhile, has many merits, notably Varna, Nesebâr and Sozopol.
SOFIA, KIND OF. Sofia is not a bad city. It can be great fun, if you focus on food and drink and leisurely walks or take trams around. Or go to Mt. Vitosha to hike or ski. But, by appearance alone, it's gray, modern and lacking any particularly key attractions, making it not the best representative of the best of Bulgaria.
DON'T LEAVE WITHOUT…
EATING BULGARIAN FOOD. (And not just the pizza.) Try the banitsa pastry, shopska salad, and toast it with rakiya brandy.
GOING TO A KÂSHTA HOUSE MUSEUM. They're part of 19th-century revival period where Bulgaria shrugged off eight centuries of Ottoman rule. Koprivshtitsa is full of them, as is Old Town in Plovdiv.
VISITING A MONASTERY. Rila's is the most famous (and you overnight there – if you find the monk with the room keys), but there are many great ones. Ivanovo Rock Monastery, in Rusenski Lom Nature Park near the Danube River, is cut into rocky cliffs and features 14th-century murals.
LEARNING CYRILLIC. It's Bulgaria's biggest claim to fame, as inventors of that alphabet.
GOING TO A LITTLE VILLAGE. They're very very cute. Shiroka Lâka, south of Plovdiv, has homesteads in the hills, plus dung heaps and a Bulgarian traditional music school you can drop by. Locals love the 19th-century revival homes you can visit in Koprivshtitsa, or — lesser visited — Kotel.
MORE THINGS TO READ ABOUT BULGARIA
(written by Robert)
When Lonely Planet asked Robert to write about the Black Sea Coast, he agreed — with a condition. "Only if I can buy a 1972 Moskvitch." They agreed, because buying the Soviet car was cheaper than renting a car. (It cost a few hundred dollars, and was gifted afterwards to Assen, our pal at Hostel Mostel in Sofia/Veliko. Ask him about it.) Riding a Soviet-era car was the ultimate ice-breaker. Everyone wanted to know why Americans were riding around Bulgaria in one. Everything went well — even after the starter broke (see video above).
While updating Bulgaria for Lonely Planet, Robert discovered the socialist-era housing blocks of the capital's outskirts were home to some of the most active bars and clubs. Studentski Grad — or Student Town — is literally a student town, filled of university dorms. After communism fell, ground floors turned into nightclubs. Things go late. Robert wrote about it for the New York Times.