FAQ
Q- how long does it take a craftsperson in the balkans to make a leather belt from scratch?
A- usually about three days. but each one varies.
Q- what is the future for tinkertown?
A- the same as yours.
Q- if you could time travel, when, where…
A- we're already time travelers.
Q- what's the best alphabet?
A- good question. the ancient indus script. it's undeciphered.
Q- what's the best beatles song?
A- "tomorrow never knows."
Q- what's the worst one?
A- "the long & winding road."
Q- how did julius caesar die?
A- he was stabbed by senators.

Q- are there miracles?
A- everything is.
Q- what's important to do?
A- really look toward everything presented AT you. find out where it came from. and who owns it. and why it's being presented at you.
Q- do you guys have a band?
A- yes
Q- what's your band called?
A- aa jaggers
Q- what does aa jaggers stand for?
A- truth
Q- no, what does "aa jaggers" STAND for?
A- truth
Q- where are the best tacos in idaho?
A- boise. the inspired food truck across from the basque block.
Q: who should be inducted into the rock 'n roll hall of fame?
Q- why do people wait in line for brunch for an hour-and-a-half?
A- mimosas?
Q- where's the biggest salsa dance club you've ever been in?
A- berlin, germany.
Q- what are your astrological signs?
A- ☉18°cap41'06" ☾7°gem03'33" ϴ29°sag56' and ☉1°ari43'53" ☾12°cap28'55" ϴ12°cap34'
you'll have to guess which one's which.
Q- how can someone be remembered?
A- carve your face onto monumental stone monoliths or get it printed on money.
Q- what do you hope aa jaggers achieves?
A- do we have to achieve something?
Q- what do you laugh at?
A- spacetime and comedies.
Q- what's the best way to get over the fear of public speaking?
A- people say to "imagine everyone nude," but that seems altogether distracting and we recommend believing everyone in the room is waaaay more stupid than you at WHATEVER you're talking about. (they probably are.) so just say something they'd like to remember. something they hadn't thought of before, but you did.
Q- will aa jaggers really, ever, go out on tour?
A- we have no idea.
Q- did bob dylan deserve the nobel prize? are songs even literature?
A- the nobel-prize-giving people sure said so.
Q- why do skinny guys sometimes wear beanie hats
with short sleeves when it's not even cold outside?
A- we want to know too.
Q- what are your favorite kind of jokes?
A- the kind most often missed.
Q- why should we still be listening to you?
A- were you asked to do that?
Q- what's the best tree?
A- willow.
Q- what's your favorite documentary?
A- "best worst movie" by michael stephenson
Q- what's the best cartoon you ever saw?
A- the first one.
Q- what's the best season of the year?
A- fall.
Q- did either of you ever live in a house where the type of cement and rock used for the brooklyn bridge was invented?
A- yes. and there was a plaque outside.
Q- when's your next song coming out?
A- we don't know.
Q- do #BlackLivesMatter?
A- does yours?
Q- have you ever visited a cathar castle while researching both the bible and the occult in one trip?
A- no comment.
Q- what makes you mad about music today?
A- that there's not MORE of it.
Q- what's the best type of transportation?
A- walking.
Q- if you had to be killed by a wild animal, which would you pick?
A- marmots. but more than one. a pack of marmots. it's simple why: everyone who knows about it will have to laugh a little, even if they're sad. they'll always think of you fondly, going out ripped apart by 12 bucktoothed marmots. and the marmots--you've given them the time of their lives. why not? everybody wins.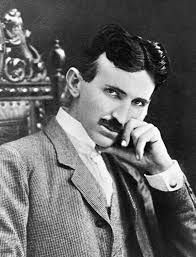 Q- who's your favorite scientist?
A- nikola tesla.

Q- is bigfoot real?
A- you don't know?
Q- what's the best book?
A- "steal like an artist" by austin kleon.
Q- what are your musical influences?
A- the solfeggio and pentatonic scales, and distortion pedals.
Q- what's the best hotel you guys ever stayed in?
A- the super 8 in burley, idaho. we made it there after successfully fleeing salt lake city. bring your own condoms. the owner of the adjacent gas station refuses to sell them and the woman behind the counter thinks that's "pretty lame." wait -- did you mean the nicest hotel?
Q- what's the best led zeppelin album?
A- difficult to say. most people would say "IV" is their best. it certainly has some of their most iconic songs: "stairway to heaven," "black dog," "misty mountain hop," "rock and roll." but our favorites are some others, particularly "going to california," "battle of evermore" and "when the levee breaks." aa jaggars really likes "physical graffiti" the most. because it's the biggest.
Q- WHAT'S YOUR FAVORITE GAME?
A- FAQS.